Immersion Program: Accept Your Past, Embrace Your Future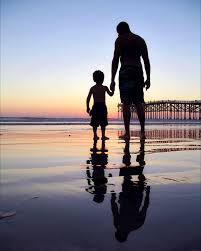 A Healing Journey
Three group sessions, October 2015 - March 2016 with an individual healing session after each group
Reserve your spot- limited to 8 spaces.
Pre-registration is required. Click here to download a registration form.
Fridays, 7:30-9:30pm & Saturdays, 9:30am-6pm
Location: 320 Winn Way, Suite 101, Decatur GA, 30030
Dates:
October 2-3, Your Journey with Your Family
January 8-9, Your Journey with Your Body and Health
March 18-19, Your Journey with Money, Wealth, and Career
Cost:
Full program, registered by September 15th, $525 - All three sessions, including an individual healing session after each weekend
Full Program, registered after September 15th $600 - All three sessions, including an individual healing session after each weekend
Single session drop-in, $200 -does not include an individual healing session
Pay with Paypal, 'Send Money' to chuck@kumandi.com; or mail a check payable to 'Kumandi' to PO Box 3, Decatur GA, 30031
Do you live with a sense of satisfaction in many areas of your life, yet feel frustrated by recurring patterns that you haven't been able to overcome? Do you wish to explore your creativity but feel like you don't know where to start? Do you know your life's purpose and feel hesitant to make it your primary work? Are there one or more people in your family with which you have difficulty? Do you feel regret over choices you've made in the past regarding your health, your career, or your relationships?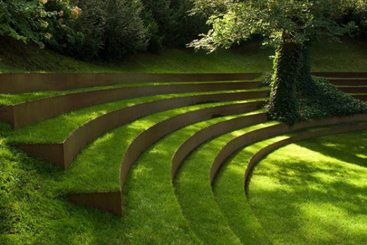 We have designed a program that can help. Working through the 3-part series we call "Accept Your Past, Embrace Your Future" will help you access new sources of strength and inspiration that have always been with you. You'll have many opportunities to expand your awareness beyond an individual sense of yourself in order to understand the already-formed family consciousness into which you were born - a field of consciousness that was created through the lives and all the experiences of countless generations of your lineage. You will benefit from an awareness of the life force flowing to you from the strength your ancestors needed to survive and pass on life. With practice you can come to more deeply experience and accept your true source as the Divine, as it came to you through the lives of your ancestors.
By placing yourself in a much larger picture, you can be freed to have more understanding, compassion and peace for yourself, as well as for the many members and threads of your family soul. You may find ways you have been unconsciously loyal to values and attitudes that don't serve your life's purpose. This new perspective will help you heal unnecessary negative beliefs and teach you new ways to contribute to the evolving soul field of humanity.
There may be a particular theme that resonates more strongly for you, in which case you are welcome to attend single sessions, space permitting. However we have found that the most benefit comes from attending a full series and exploring all the elements of your family history. Additionally, with registration for the full series, we include an individual healing session after each weekend to support you in deepening and integrating your experience.
"Accept Your Past, Embrace Your Future" is a powerful introduction to the healing method of Family Constellations. It has been designed to help you gain insight into three key elements of your life - your family, your health, and your wealth. The series begins with your family of origin - you, your parents, and your siblings. These are the people with whom you agreed to begin your life and with whom you have had your most formative experiences. You will have the opportunity to feel the energies of your family system and bring more awareness to unresolved issues in a safe, confidential environment.
In the second session you will work with the issues of physical, emotional, and spiritual health in your own life and explore where those challenges may be influenced by threads in your family's consciousness. Finally, you will look at the energies of money and wealth in your life. This session is designed to support you in deepening your openness to create a life of purpose and meaning - a life which brings your gifts and passions to the world. With the collective support of the group, in each session, you will explore ways of inviting your ancestors to provide you with guidance to help you shift what is stuck.
Each segment begins with a Friday night introduction and teachings on the particular themes of that session. The first night also includes Ancestral Drumming in which you will honor the memories of those in your lineage, and to intentionally connect and to welcome their presence for the following day. Saturday is an all-day session with lunch break, wherein participants take turns setting up their own Constellation, and everyone has the opportunity to participate by being representatives for the people and energies in each other's lives. A week prior to each session you will be sent a form with questions that will help you explore your family dynamic in relation to the upcoming theme. This process will help you begin moving into the energies of your family soul, and will also be part of a ritual wherein you introduce yourself and your family to the group.
This program is for everyone who wishes to gain more compassion, understanding, and resolution with their family members and their history. It can be effective for those who desire to deepen loving relationships as well as for those who have challenges to heal. It is also for those who may know little of their ancestral history and those who were adopted. The safe and supportive environment creates a sharing and spiritual community for all who participate.
Latest Blog Posts
Taking In Everything We Inherit From Our Parents
Adoption and Family Constellations
Why Kunta Kinte Refused to Have His Name Changed
The Overlapping Fields of Consciousness in a Constellation
---
Upcoming Events with Chuck Cogliandro & Kelly Lyn

Monday September 5th, 7:30-9:30pm
- First Monday Monthly Healing Circle
- Chuck's Office in Decatur, GA
- $20 per person
- Details and Registration
Monday October 3rd, 7:30-9:30pm
- First Monday Monthly Healing Circle
- Chuck's Office in Decatur, GA
- $20 per person
- Details and Registration
Sunday, October 30th, 9:30am-5:30pm
- Full-Day Family Constellations Seminar
- Private home, Macon GA
- $100 per person, or $150 for two people
- Details
---
Whichever road I follow, I walk in the land of many gods, and they love and eat one another. Suddenly all my ancestors are behind me. Be still, they say. Watch and listen. You are the result of the love of thousands. -Linda Hogan