Individual Sessions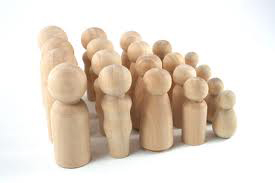 We see clients at our office in Decatur, GA. In an individual, one-on-one session, using figurines on a tabletop, you may explore the themes and energies that are currently appearing in your life and asking to be seen in a new way.

Chuck is also available by telephone and Skype for distance healing and Constellation sessions. For these, you will collect a dozen small objects prior to the session- for example, stones, crystals, vitamin or essential oil bottles, etc.- and use them on a tabletop in your location to represent your family members.
The fee is $85 for one hour, $130 for 90 minutes, and $170 for a maximum of two hours. A first session may last 90 minutes to two hours. Cancellation policy: no charge for cancellations made at least 24 hours before appointment time. For cancellations made with less than 24 hours notice, $45 charge for first time, and $85 charge for each time after.
To discuss if an individual session is right for you, please email chuck@kumandi.com or call 404 966 5800.
Latest Blog Posts
Seeing Hidden Connections in a Constellation
Your Beliefs and Images About Money
Do You Feel Your Ancestral Roots?
An Elder Blessing In Guinea
---
Upcoming Events with Chuck Cogliandro & Kelly Lyn

Monday April 2nd, 2018, 7:00-9:30pm
- First Monday Monthly Healing Circle
- DrumRise Studio, 1474 Montevallo Circle, Decatur, GA 30033
- $35 per person, or $100 for five sessions
- Details and Registration
Sunday April 15th 2018, 9:30am-5pm with lunchbreak
- Hidden Loyalties (full day seminar)
- LOCATION: Our office, 1431 McLendon Dr. Suite C, Decatur, GA 30033
- $100 before April 3rd, $125 after
- Details and Registration
Monday May 7th, 2018, 7:00-9:30pm
- First Monday Monthly Healing Circle
- DrumRise Studio, 1474 Montevallo Circle, Decatur, GA 30033
- $35 per person, or $100 for five sessions
- Details and Registration
---